Teleseminars To Help You Book Clients Now

Are you ready to stop being confused by marketing, and start earning more money in you business?

"Turn Prospects Into Paying Clients"
* Struggling to get clients to pay you?
* Want your marketing to be less frustrating?
* Need more people at your events & consults?

If you are like many entrepreneurs, you may often struggle to find people to work with. You have too few consultation requests, not enough money coming in, and very few people who register for your events. This can be frustrating and makes you wonder "what am I doing wrong"?

In this class, available as an audio download, you'll learn:
How to have many more clients ready to pay you for your work
Easy ways to create your "Trust Building Cycle" so that prospects take the next step
Ways to build credibility with your contacts, so they stick around long term
Tips to create compelling messages that sell your services in less time
How to stop procrastinating and start taking action
This teleclass audio will teach you how to build YOUR Trust Cycle, and start moving your prospects into the "paying" category instead of the just "on my list" category. It is not as hard as you think, it just takes the right WAY of communicating, and the right STYLE of offers.

There is a solution - in this audio I shared my TOP tips for learning how to turn your prospects into paying customers. The real life strategies to have them finally interested in you and your work, so you can stop feeling fustrated and earn a lot more money. Are you ready?
Special Bonus: : This 75 minute audio class is free for members of The Marketing Radiance Club. And your first month of membership is FREE.

Click here to learn more and register for the club. After you register, you'll receive the audio info directly to your email inbox, and you'll have access to the ENTIRE class library with over 12 classes!


Can Robert present for your organization?
If you are interested in having Robert present a seminar for your small business, chamber event, or networking event, please click the Book Robert button below to fill out a request form and receive additional information. Robert offers the seminars listed below, or he can create a custom presentation for your organization.

I Work With Clients I Enjoy

Before I worked with Robert the focus of my business was unclear, I had no business identity and needed to be more efficient and organized. The reason I decided to work in the coaching program was because of Robert's energy, knowledge, professionalism and enthusiasm to help me succeed.

The program was fun, informative and transformational. He helped me develop a brand, marketing plan, and also helped me to find more clients. I learned to effectively communicate with prospects and attract the type of clients I truly enjoy. He helped me improve my organization, and finally be successful!

Bobbie Miller
Certified Health Counselor
Bobbie Health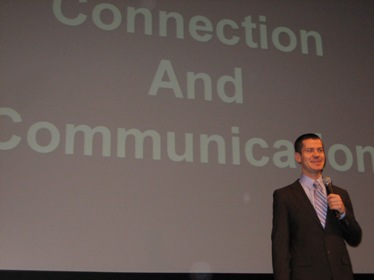 Teleseminar Audio Library
These classes are available now in my Marketing Radiance Club:


Target Market: Fill Your Business With Ideal Clients
This audio will teach you how to identify YOUR ideal client, those individuals with whom you wan to do your best work, and who are ready to pay you for your services. You'll also learn some key strategies to reach out more successfully.


Simple & Effective Ways To Build Your Contact List

To Double Your Income

If you are tired of feeling like you don't have enough contacts, then this class is for you. Learn Robert't top tips to find contacts, grow your list, and long term have greater results and more income.


Turn Prospects Into Paying Clients
You'll learn how to create your "Trust Building Cycle" so that more people will want to work with you, and will understand the value you have to offer them. A fundamental for your business, a class not to be missed!


Find Tons of Clients from Public Speaking

That Doubles Your Client List

In this class, you'll learn my top secrets to find more clients and make more money from public speaking. You'll understand how to get more people to your lectures with smarter marketing, how to create a great class where you don't give too much away, AND how to turn participants into clients. This will forever change how you do your workshops and teleseminars!


Find Clients & Contacts With Article Writing
In this class, you'll learn how to build your prospect list and find clients by writing articles. Articles are a great way to get your name out there, and you can reuse them again for continued results.
Listen To These Audios Now: these classes are free for members of the Marketing Radiance Coaching Club.

Learn more and get your first month FREE by clicking here

Refer a friend: share the class schedule with them by clicking here